A visit to the Bibbidi Bobbidi Boutique (BBB) is a must for little girls who are desperate to be a "princess" for a day (and boys who wish to be a Royal Knight). There are BBBs in Disneyland, Walt Disney World and also onboard select Disney cruises. Our ship, the Fantasy, had the BBB located on deck five – a quiet space filled with tulle, glitter and tiny little girls with their faces alight with joy.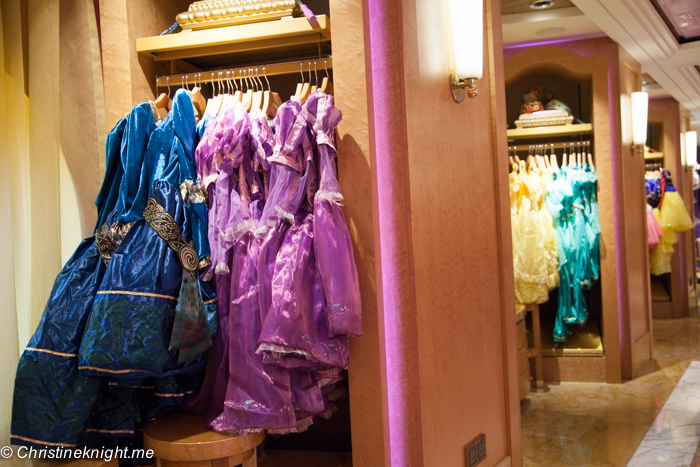 The BBB is a gorgeous experience for girls aged 3-12. Reservations are required to guarantee a spot at the boutique. When you book your spot, you can choose the type of package you would like for your daughter. Packages start from the "Crown Package" at $64.95 for hair, face decals, nail polish, shimmery make up, tiara, Mickey Mouse hair clip, BBB sash and a drawstring bag. See end of post for full details of pricing and packages.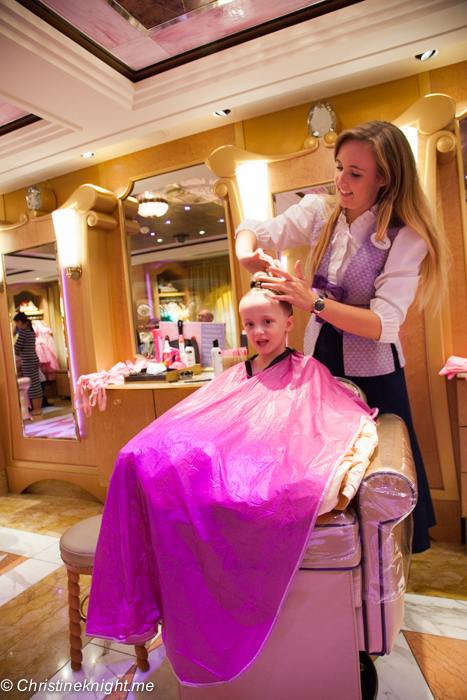 Cheese already had a beautiful dress she loved so we took her dress and chose the Crown Package. Our fairy godmother in training let Cheese over to a chair and proceeded to do her hair in her select style of a princess bun (there are several other options available).
Find out more about Christina's experience at the Bibbidi Bobbidi Boutique here